Järvsö Sustainable Tourism Summit 2023:
A Catalyst for Transformation
30 August – 1 September
Look forward to three interesting days in scenic Järvsö where outdoor activities are combined with
interesting speakers, inspiring panel discussions, spontaneous meetings and networking.
Schedule
Arrival Wednesday 30 august 12.00 – 16.00
Your arrival in the green valley of Järvsö together with a smooth check-in to your accommodation of choice.
Day 1
Wednesday 30 august
Admission to the church
15:30

---
Check-in
15:00 – 15:50

---
Opening ceremony of Järvsö Summit
Järvsö Kyrka
16:00 – 17:30
Take part in a majestic opening ceremony in Sweden's largest country side church, Järvsö Kyrka.
Speakers:
Pernilla Färlin,
Patrik Stenvard,
Per Bill
Jan Bonander
Susanne Andersson
Carolina Klüft
Anna-Lena Wallin,
Jeppe Klockareson
Elin Enfors-Kautsky
Public event
---
Pre-mingle
Padelhallen
17:45
Get to know your fellow participants, get warmed up and learn about some exciting news for the exciting days ahead.
---
Mingle and dinner
Padelhallen
19:00 – 22:15
An eventful dinner in the newly built activity and Padel-hall with a taste of local culture.
Only conference participants
Day 2
Thursday 31 august

Admission
08:45
---
Session 1
Stenegård
09:00
Measuring progress (indicators, data & certifications). What are the different ways a company/destination can chose to certify their work as sustainable, and what tools can they use to ensure they are in fact working towards their goals?
Speakers:
Stewart Moore – videohälsning
Jeppe Klockareson
Marie Jürisoo
Ingunn Sörnes,
Ing-Mari Sandström

Partner: Earthcheck
Swedish Fika
Stenegård
10:15
---
Session 2
Stenegård
10:45
How do we create Nordic cooperation? Which areas should the Nordic countries pioritize, how should the co-operation be executed in the best way for all parties and what do we gain by cooperating within the Nordic region?
Speakers:
Sigríður Dögg Guðmundsdóttir
Signe Jungersted
Linda Vismer
Maria Wetterstrand
Partner: The Nordic Council of Ministers
---
Lunch
Stenegård
12:00
Enjoy a delicious locally sourced lunch at Stenegård, a cultural center dating back to the 19th century.
---
Session 3
Stenegård
13:00
COP 15 and the Role of Tourism in the Global Biodiversity Framework. Is it "just another framework?" or how can we make the Global Biodiversity Framework effective in restoring biodiversity, and what is the potential for businesses that take the lead?
Speakers:
Torbjörn Ebenhart
Pim Bendt
Erik Brandsma
Jens Larsson
Mikael Botnén Diamant
Carl-Johan Schultz

---
Field trip to Vildriket.
14:35
The unique park that since 1992 has worked to preserve biodiversity by promoting a wilder world. Together with visitors, research and industry they work for positive change – and a wilder Nordic region. Welcome to the Wilderness!
---
Swedish fika at Vildriket
From 15:15
Free time
17:00
Explore the local area or prepare for the coming evening.
---
Mingle and Dinner
Järvsöbaden
Mingle 18:45 – 19:30
Dinner 19:30 – 22:30
Mingle and dinner at the historic Hotel Järvsöbaden. The establishment dates back to the 16th century and is now run by the fifth straight generation of the same family.
---
Session 4
Sustainable events.
How can the festival/concert industry become more sustainable?
Speakers:
Tobias Ekman
Elias Afeiche

Partners: Jubel & Northvolt.
Day 3
Welcome to a new day in Järvsö!
Admission to Järvsöbaden
08:15
---
Session 5
08:30
Building Inclusive Communities – Local Agency & Negotiated Identities. What are the strategies civil society can use to influence tourism to be more socially sustainable?
Speakers:
Solène Prince
Susanna Heldt Cassel
Mats Leivig
Po Tidholm
Amanda Sandahl
My Fransson

---
Swedish Fika
10:00
---
Summarizing Session 5
10:30

---
Session 6
10:50

Financing Transformative Tourism – making the business case for sustainability. How can the tourist sector finance the sustainable transformation, and what economic advantages emerge from being an early adopter of sustainability?
Our call to action – summary of actions.
What's happening now, looking ahead and planing for next year!
Speakers:
Mikael Botnèn Diamant
Carl-Johan Schultz
Fredrik Nilzén,
Mia Forsgren
Ida Ryentorp
Linda Mannerby
---
Closing session
12:00
Time to reflect on this years summit as well as setting sight on Järvsö Summit 2024 and what we would like to have achieved by then.
---
End of Conference
12:30
Lunch with a local touch
12:30 – 13:30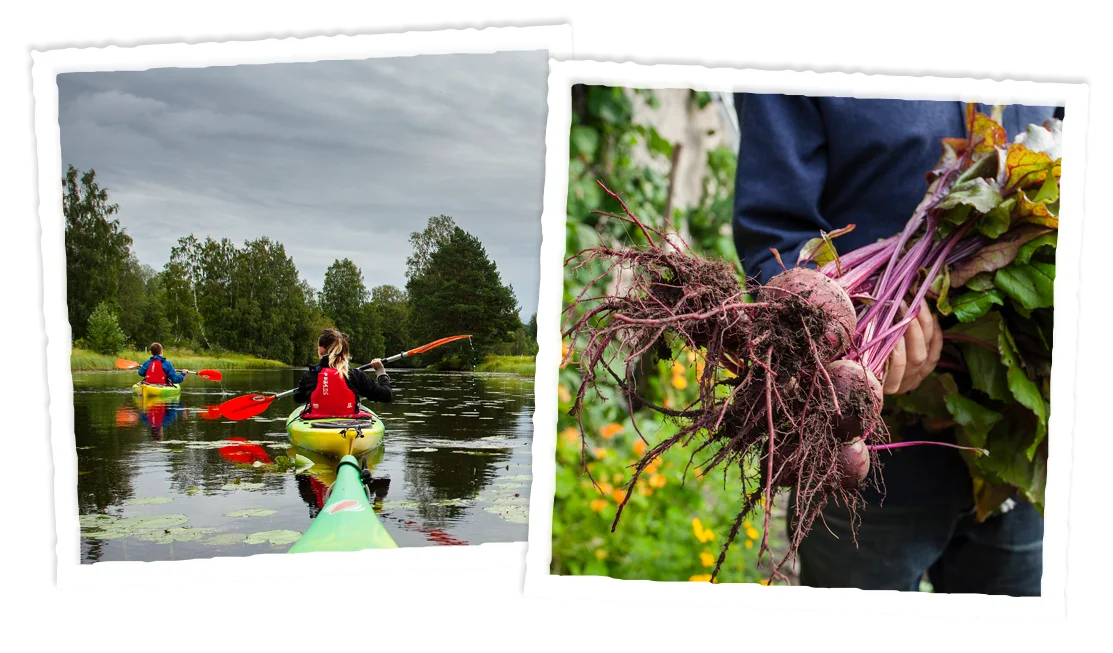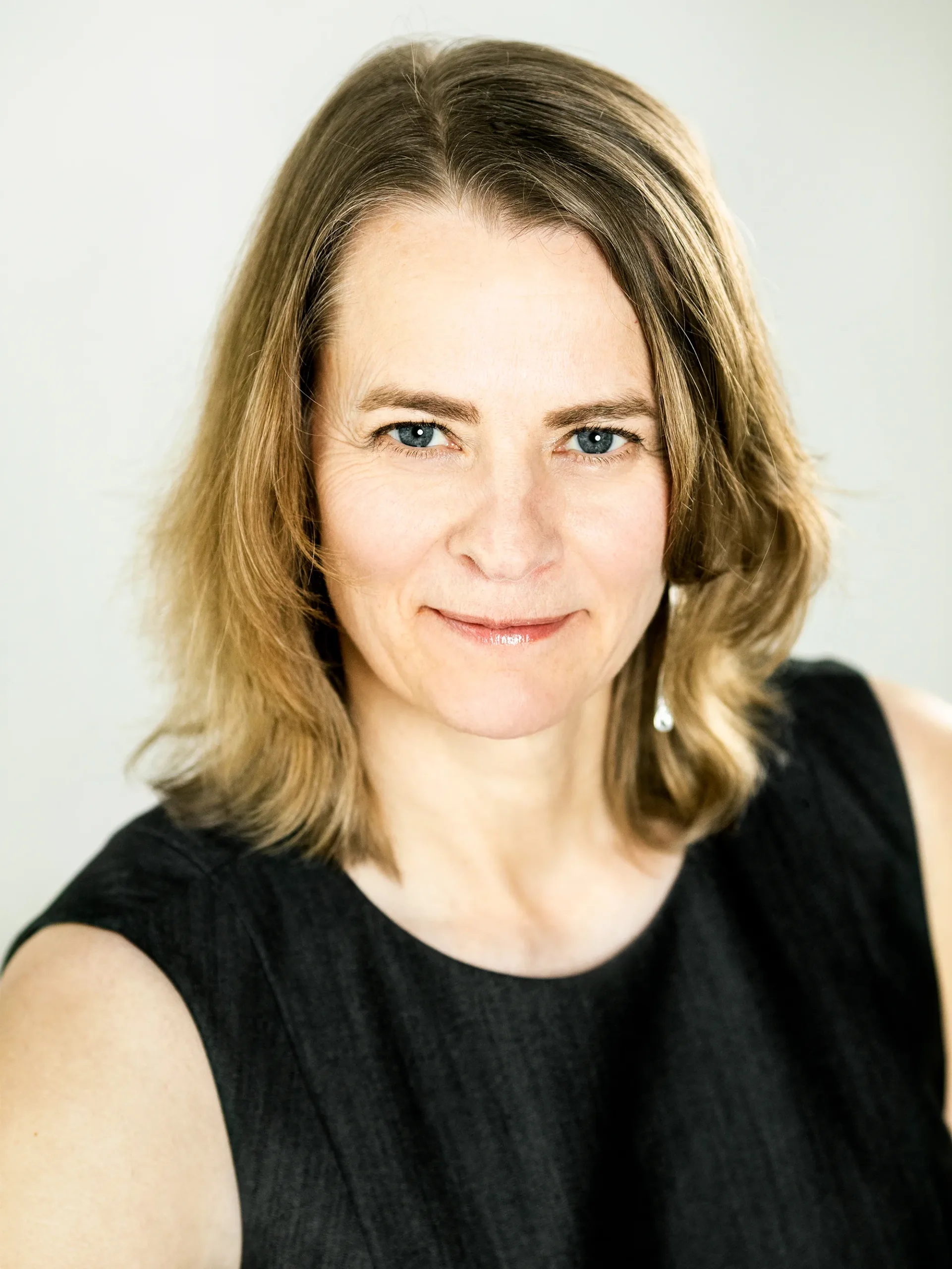 Elisif Elvinsdotter  – Moderator
"I'm an experienced traveler who like to discover new exciting places, but who also enjoy returning to the ones already well known. To be the moderator at Järvsö summit where we also address what I believe is the most important issue of our time – sustainability – feels amazing!"
These words come from Elisif Elvinsdotter who will guide the participants through the two intense days awaiting us at the end of August. She's an experienced moderator and journalist who's been an anchor on Swedish radio and TV for more than twenty years, but she's also moderated several conferences and sessions about sustainability. She's knowledgeable about infrastructure and city planning, lives in the city, but grew up in the countryside and is well aware of how important a thriving countryside is and how tourism often is an important piece of the puzzle.
During the years she's been the anchor for shows like Uppdrag granskning, SVT morgon and several news shows at Swedish public TV, P1 morgon and Studio Ett (Swedish public radio), but she's also been a traveling reporter at the TV4 show När&Fjärran.
Photo: Linda Broström, Lindisima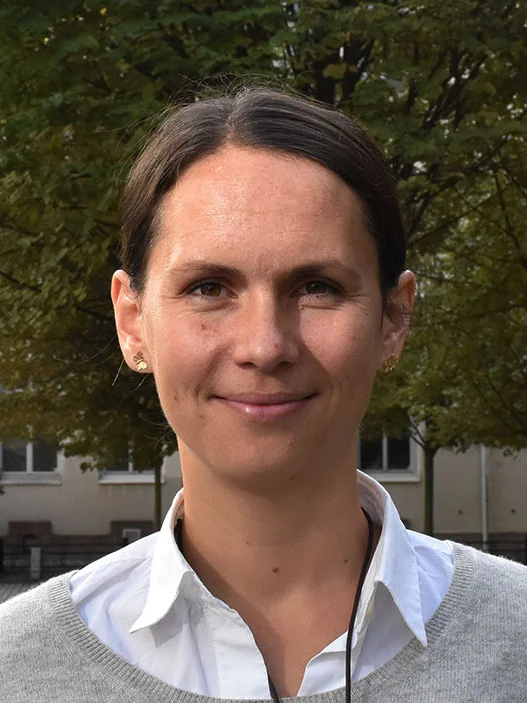 Marie Jurisoo
Marie Jürisoo is Operations Director of Stockholm Environment Institute (SEI), and Deputy Director of SEI Oxford. As Operations Director, Marie has overall responsibility for follow-up of SEI's strategy, including institutional quality procedures for project and risk management, monitoring, evaluation and learning, and knowledge management. Marie manages SEI's relations with and reporting to its key donor Sida and supports the Executive Director in all aspects of managing the institute. She is a member of SEI's Executive Team and the Global Management Committee. As Deputy Director of SEI Oxford, Marie works closely with the SEI Oxford Centre Director and Management Team on all aspects of centre management.
Marie joined SEI in December 2008. As a social science researcher, she has worked on a range of climate, energy and development policy issues, written reports for European government and international donors. She has given numerous presentations and briefings to a range of audiences and authored a handful of peer-reviewed journal articles and dozens of peerreviewed reports. Marie has also worked for the Swedish Energy Agency on Swedish international climate policy and been a member of Sweden's delegation to the United Nations Framework Convention on Climate Change.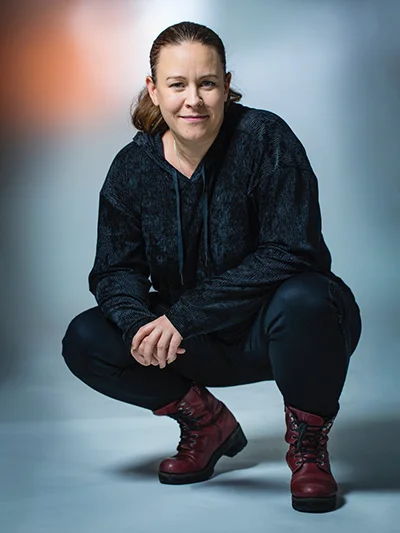 Maria Wetterstrand
Maria Wetterstrand has a background in Swedish politics, as a member of parliament and spokesperson for the Green Party. She has worked with sustainability for over 20 years and is a trained biologist. ‌Maria worked at Miltton in Helsinki and was responsible for operations within strategic sustainability as CEO of Miltton Purpose. Her work included, among other things, developing action plans, sustainability programs and climate roadmaps. As of June 2020, Maria is CEO of Miltton's office in Brussels, where she focuses on sustainability and politics in the EU. The Green Deal, the The Fit-for-55 package and the EU post-pandemic recovery initiative will be crucial for a sustainable future. Miltton Europe helps companies understand what the work within EU means for them practically and to influence decision makers.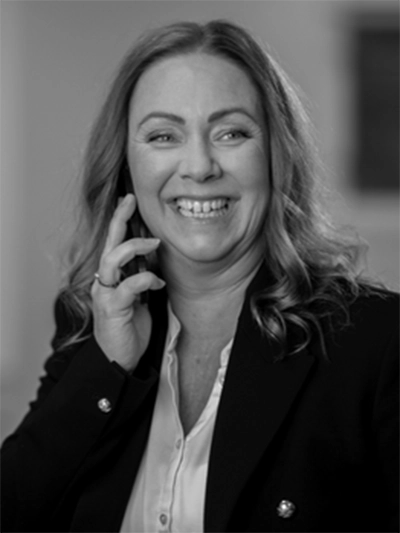 Susanne Andersson
In February 2022, Susanne became CEO of the state-owned marketing company Visit Sweden, after a year as acting CEO and a role as vice chairman of Visit Sweden's board and chairman of the business interest organization Svensk Turism. Susanne has worked all her life in the hospitality industry as a highly appreciated and award-winning entrepreneur.
She is also involved in a wide range of employer and hospitality organizations. Through a large portion of positive energy, Susanne link people together and create positive climates for common goals.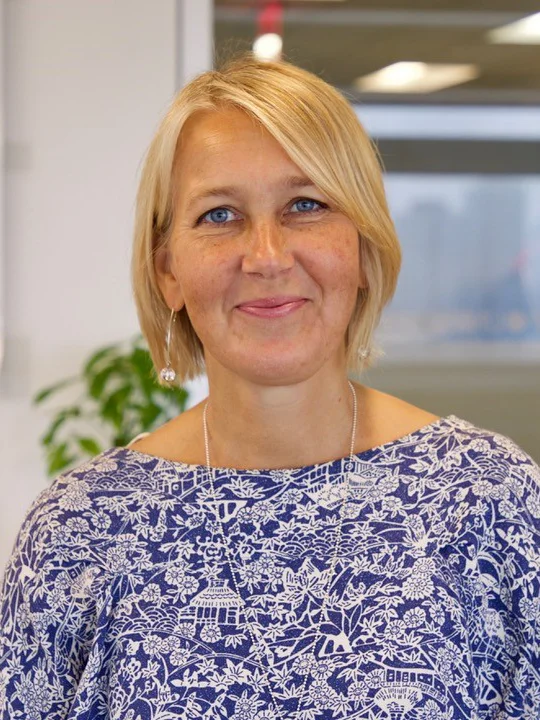 Ulrika Modèer
Assistant secretary general & director, UNDP Bureau of external relations and advocacy. Ulrika Modéer began her role as UNDP's Assistant Administrator and Director of the Bureau of External Relations and Advocacy on 20 August 2018. In this role, she leads the organization in nurturing and growing key relationships with Member States and new and emerging partners. She steers UNDP's communications and advocacy, as it works to realize the vision of the Sustainable Development Goals. Modéer previously served as Sweden's State Secretary for International Development Cooperation and Climate and has been instrumental in reshaping the country's international development cooperation to support the achievement of the 2030 Agenda. She combines a strong policy background with parliamentary and civil society experience and has had several assignments in Latin America (Bolivia, Guatemala) and Africa (Mozambique, South Africa).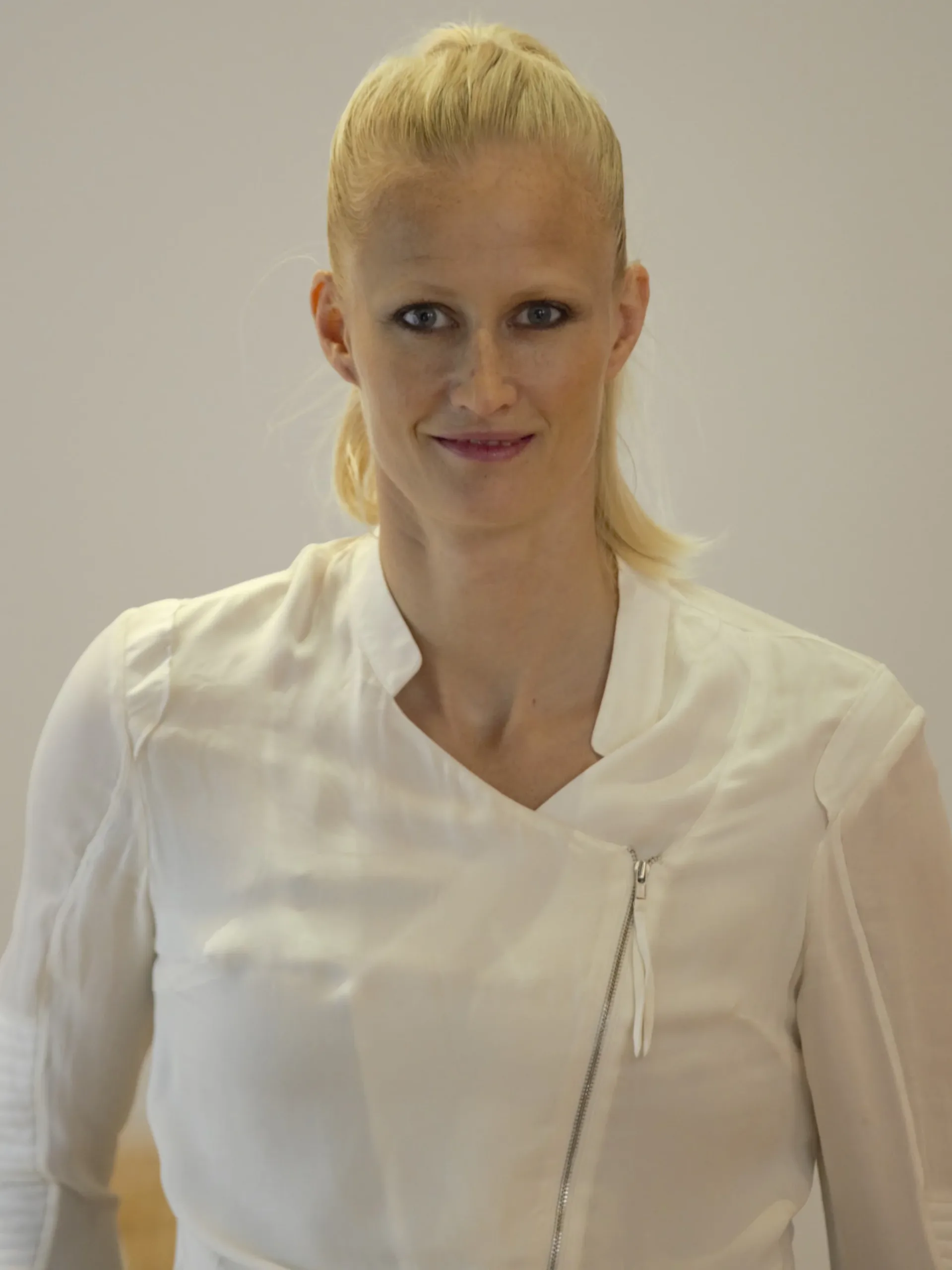 Carolina Klüft
Carolina Klüft was the world's best Multievent athlete. She still holds the European record of 7,032 points in heptathlon. Now she is a "multi eventer" even outside of sports. She is the Operations Manager for the organization Generation Pep, runs her own company, is frequently seen on TV as an expert commentator, author and lecturer. She is also a mother and a socially engaged citizen. In her role as Operations Manager at Generation Pep, Carolina primarily works with social sustainability focusing on the health of children and young people. She is also a Goodwill ambassador for the Swedish United Nations Association and has served on the board of the Swedish Nature Protection Association. Sustainability issues are close to Carolina's heart and last autumn she became an Honorary Doctor at the Sahlgrenska Academy, University of Gothenburg for her work with children's and young people's health.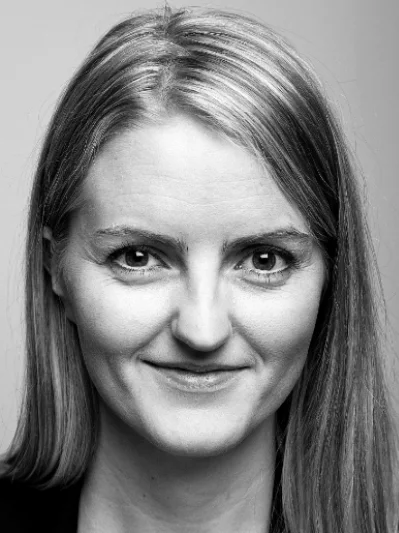 Sigridur Dogg Gudmundsdottir
Sigridur Dogg Gudmundsdottir is the Director of exports & investments at Business Iceland. Before Visit Iceland she worked at Visit Reykjavík and managed the Vatnajökull Region tourism cluster. She also has a background in journalism and worked at the largest newspaper in Iceland, Fréttablaðið. Ms. Gudmundsdottir has a BA in Political Science and MS in Marketing and International Business.
Linda Vismer
Linda Vismer is social sustainability in tourism specialist. In her work she strengthen and develop actors in the travel and hospitality industri to a more sociala sustainable business. Linda sees big potential in the positive impact tourism can contribute to if the industry is willing to take responsibility for the injustice and damage and caused by travel.
Ingunn Sørnes
Ingunn started her carrier in the Ministry of Agriculture, Department of Rural Development. After some years responsible for policy planning and international cooperation on diversification and empowerment of women and youths within agriculture and in rural development. She moved the State Bank of Agriculture before starting in the Norwegian Industrial and Regional Development Fund (SND). Both places involved in funding, research and developing training programs. From 2004 engaged as a senior advisor/special advisor in Innovation Norway, a Governmental organization assisting innovation and economic development in several sectors in Norway, among them tourism. First task was as a project leader on the strategic and operational work towards increased sustainability in tourism. This led to the innovative program "Sustainable destination", a certification scheme with a specific standard added to a development process for destinations motivated to prioritize long term sustainable destination management. GSTC Board Member and part of the International Standards Committee of the GSTC.
Signe Jungersted
Signe Jungersted is CEO and founding partner in innovation and strategy agency Group NAO. Group NAO works with both big and small destinations in North America and across Europe, as well as initiates new agenda-setting collaboration projects, like Time for DMOcracy with more than 42 global destination partners. Group NAO is also project secretariat for the ambitious tourism innovation process, X-Nordic Travel Contest, owned and initiated by Nordic Innovation. Signe is formerly Development Director of Wonderful Copenhagen – the destination organisation of Copenhagen, where she was responsible for the strategic shift towards "localhood" and a focus on balancing livability and visitability. Signe was also responsible for major change projects like 10XCopenhagen. Signe holds a master's degree in Political science, studied Mandarin in Shanghai and has since pursued management education at MIT Boston, Hyper Island Stockholm and is currently completing an MBA in Creative Leadership in Berlin. Signe is on the Board of Museum Odense, and in 2017, she was selected as among Denmark's Top 100 Young Business Talents by Danish media company, Berlingske Media.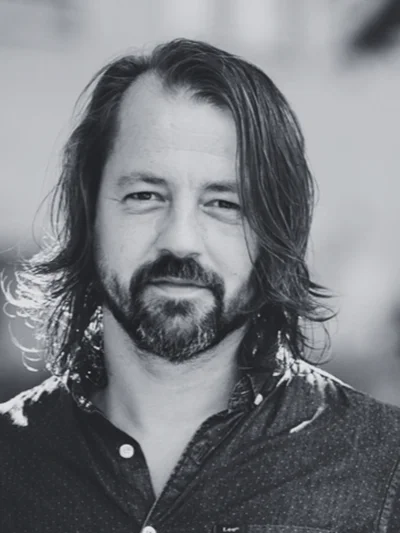 Mikael Botnen Diamant
Has extensive experience working with companies, organizations, and government agencies on their sustainability transitions. He participated in the negotiations for Agenda 2030 as one of the expert delegates of the Ministry for Foreign Affairs and has a background as a manager within the Red Cross and Sida. Mikael is a sustainability strategist at Doings, and helps companies with their sustainability challenges from start to finish, whether it's giving lectures, facilitating workshops, developing strategies, or acting as a sounding board. With a clear mission to make things happen. Author of the book "Hållbariseringen – a guide for companies in transition."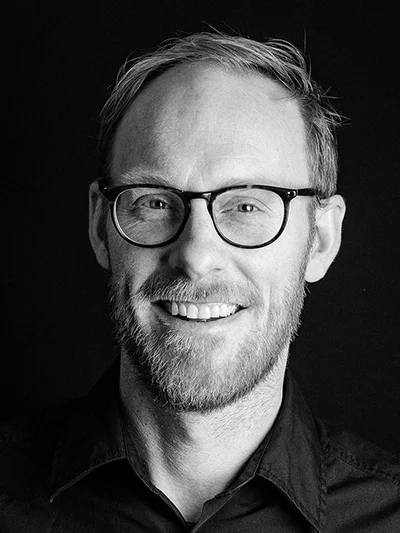 Carl-Johan Schultz
Has a solid background and experience in the communications industry, where he has worked on developing both large and small brands in a more sustainable direction. He has experience in board work and possesses both broad and deep business understanding. Carl-Johan is a sustainability strategist at Doings, and assists companies from start to finish with their sustainability challenges, whether it's giving lectures, facilitating workshops, developing strategies, or acting as a sounding board. With a clear mission to make things happen. Author of the book "Hållbariseringen – a guide for companies in transition."
Xiaojun Grace Wang
Ms. Xiaojun Grace Wang works as currently manages the work of the United Nations Office for South-South Cooperation (UNOSSC) during a transitional period. With extensive senior leadership experience in research, policy dialogues, programme, and operations, she supports capacity development and strategic partnerships of developing countries and the UN system to engage in South-South and triangular cooperation for sustainable development. Ms. Wang created the "South-South Galaxy" as a global and UN systemwide digital platform for knowledge sharing and partnership brokering; She has connected over 250 Southern think tanks through "South-South Global Thinkers" to advance thought leadership and deepen Southern perspectives in global policy making; As the Trust Fund Director and Chief of Programme Support, she leads on the management of funds in support of South-South and triangular cooperation, including the UN Fund for SSC, the G77 Perez Guerrero Trust Fund, India Brazil-South Africa Fund, India UN Development Partnership Fund, and the ROK-UNOSSC Triangular Cooperation Facility. Grace champions on flagship global programmes and coordinates the Global South-South Development Expo. Ms. Wang holds a PhD in Education and International Development from the University of London.
Elin Enfors-Kautsky
Sustainability Expert, Founder & CEO Prosperous Planet is founded and led by Dr. Elin Enfors-Kautsky. Elin is an expert on the sustainability challenges of the Anthropocene. She has spent over ten years working as an academic researcher at the international sustainability science frontier, which led her to develop the Delta model. At this point in her career Elin is wholeheartedly focusing on transforming the business sector from within and building a Prosperous Planet.
My Fransson
My Fransson has experiences from both the civil and the private sector. It all started when she went off to university to study marketing and her father asked if she could help out in the local nonprofit community. Said and done. After a few months she was the new president – only 21 years old and with no experience. More than 10 years later she's been engaged in different nonprofit communities on both local, regional and national levels in organizations such as Hela Sverige ska leva, Förbundet Vi Unga, Destination Järvsö and JärvsöRådet. Both as volunteer and as an employee. Today she is CEO and one of the co-owners of the local marketing company Svart Pist Publishing that amongst other services also produces the popular "Magasin Järvsö".
Po Tidholm is a writer and journalist, who for the past 30 years has been employed by Dagens Nyheter, Sveriges Radio (Swedish radio) and SVT (Swedish television). His focus has been on rural issues and specifically for the northern parts of Sweden. He has written about raw materials, society's development, forests and nature and tourism. In 2016 he made the SVT series "Resten av Sverige" (the rest of Sweden). The book "Norrland" came out in 2012 with a new edition in 2015 and has become a reference tool for everyone who wants to understand the northern parts of Sweden. He has also been a member of P1's "Spanarna" for several years, a radio program with a humoristic approach on future trends.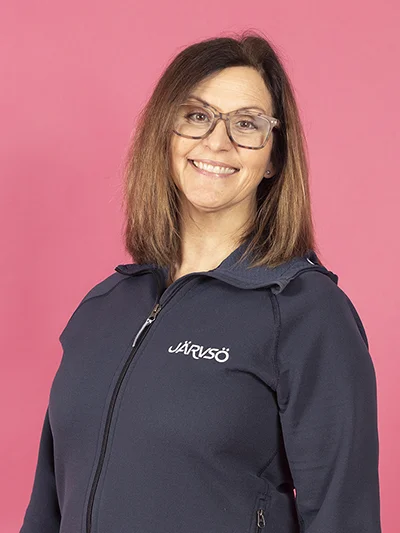 Amanda Sandahl
Amanda Sandahl – CEO of Destination Järvsö. Amanda has worked in the tourism industry for 20 years, both locally in Sweden as well as internationally. She has lived in Whistler, Canada, one of the world's biggest bike and ski resorts. Amanda was the project manager for Järvsö´s biking project. The project lay the strategy and secured the financing that developed Järvsö to be one of the leading bike destinations in Sweden today. The experience in Whistler gave Amanda insights into challenges of a growing tourism destination and the importance of strategic planning – as to how to develop the community in a sustainable way so that locals, visitors and nature can co-exist in harmony.
Solène Prince
Solène is senior lecturer in tourism in the School of Business and Economics at Linnaeus University (Kalmar, Sweden). She is an experienced lecturer who teaches on a variety of tourism-related topics such as sustainable tourism development, cultural tourism, critical perspectives, and research methods. Her research has always focused on the lived experience of people involved in the tourist system, including those involved in volunteer tourism and rural tourism. Her doctoral thesis Imagining tourist spaces as living spaces is a testament to her interest in understanding local realities for the sake of promoting ethical action. Later, Solène expanded her area of expertise to ancestral tourism by studying the experience of Swedish-American tourists seeking their family roots in Sweden. Her interest in Nordic landscapes and communities has taken her to Iceland and Denmark besides many parts of Sweden. Solène's research is published in scientific journals such as Tourism Geographies, Journal of Sustainable Tourism, Tourism Management and _Landscape Researc_h. She is co-editor of the edited volume Islandscapes and Tourism along with researchers in Australia. She contributes to the advancement of tourism research through her role as associate editor for the scientific journal Tourism Geographies and her board membership at Small Island Culture Research Initiative. Currently, she is working with a colleague at Mid Sweden University on the development of a measurement instrument to capture tourist perceptions of wind turbines in natural areas. Her position as a researcher has her work in collaboration with public and private stakeholders around Sweden on projects that involve tasks such surveying visitors and organizing participatory workshops.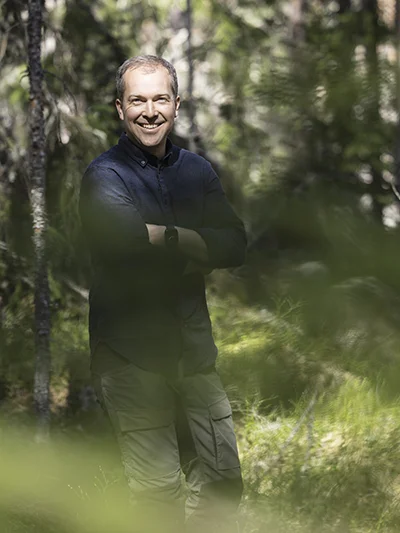 Jens Larsson
With over 25 years of diverse experience in communication, conservation, and leadership, Jens Larsson is the CEO of Vildriket (formerly Järvzoo). He's been a communication consultant, project manager, and strategic advisor in advertising and media. Jens played a pivotal role in the Swedish Association of Zoos and Aquaria, serving on the board for almost a decade, half of which as chairman. As a Swedish representative in the EAZA's council, he fosters international collaborations in conservation. Over the past decade, he has been dedicated to preserving endangered species and habitats, utilizing strategic approaches to boost biodiversity. Under his leadership, Vildriket advocates biodiversity knowledge for a sustainable future. Jens believes biodiversity's transformational potential rivals the climate crisis. He recently rebranded Järvzoo to Vildriket and launched an initiative engaging businesses in driving a nature-positive economy.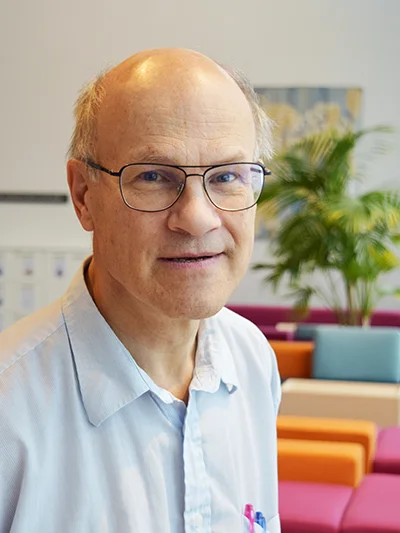 Torbjörn Ebenhard
Torbjörn is a Research Group Leader at the Swedish Biodiversity Centre at the Swedish University of Agricultural Sciences, which he joined in 1996. His work is focused on producing knowledge to support the implementation of the Convention on Biological Diversity (CBD) in Sweden. This combines scientific studies with commissioned work for government agencies on the sustainable use of biodiversity in various societal sectors. He has also regularly participated in the Swedish delegation for the negotiations within CBD and IPBES (The Intergovernmental Science-Policy Platform on Biodiversity and Ecosystem Services). At CBD COP-15 he participated as a negotiator for the EU. He is a member of the Scientific Council on Biological Diversity and Ecosystem Services of the Swedish Environmental Protection Agency, and member of the board of WWF Sweden.
He received his training as a biologist at Uppsala University, where he also earned his Ph. D. in animal ecology. His scientific interests range from mammal taxonomy and diversity to conservation biology, invasive alien species and the direct and indirect drivers of change in biological diversity.
Anna-Lena Wallin
Anna-Lena Wallin, Project Manager responsible for the GSTC certification for Järvsö. Economist with extensive experience in the hospitaltiy industry and who has been actively involved in the development of Järvsö for 10+ years. With an extensive knolwledge of GSTC´s Destination criteria having worked closely with Earthcheck in the certification process. Anna-Lena is passionate about sustainability in general and specifically when it comes to the tourism industry and the effect it has on development of rural areas and small communities.
With a background as Dutch Canadian forest engineer Erik worked in positions in Sweden as Director General and CEO. He is an experienced leader in complex transitions and change management where societal development and global trends shape business- and organizational development. Erik is since January 2022 the CEO of Sveaskog, the state-owned Swedish forest management company and largest forest owner in Europe. He had previous assignments as CEO and Chief Sustainability Officer in the business sector (a.o. E.ON, Vattenfall, Jämtkraft) and as Director General for the Swedish Energy Agency. Erik has worked at United Nations HQ (New York) and OECD (Paris) on Sustainability issues. Erik finds his balance in the forests and mountains of Sweden, preferably on his skis or bike.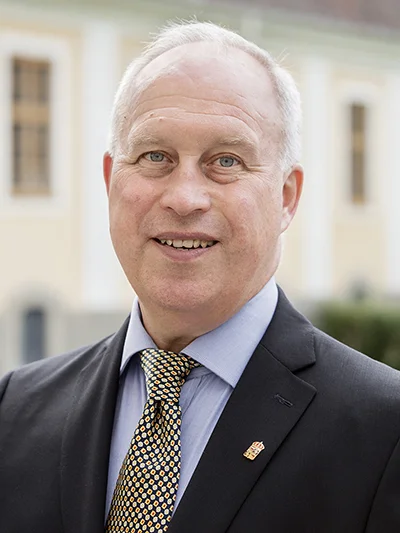 Per Bill
Per Bill, Governor of Gävleborg county, has been a Member of Parliament since 1994. Between 2006 – 2014, Per Bill had the role of deputy chairman of the Constitution Committee and after the 2014 election he was appointed chairman of the Culture Committee. He has previously also held assignments as first vice chairman of the Business Committee, 2003-2006, member of the Finance Committee, 1997-1998 and of the Education Committee, 1998-2003. Per Bill has a bachelor's degree in biology from Uppsala University and a doctorate in medical science. He also has an MBA education from Stockholm School of Economics (Master of Business Administration). He was appointed as the new governor of Gävleborg county on 25 June 2015, taking office on 1 August 2015.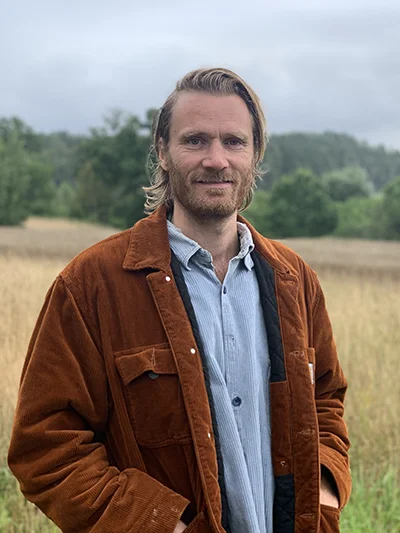 Pim Bendt
Pim Bendt acts as Unit head for agriculture and mining at the Swedish Society for Nature Conservation (Naturskyddsföreningen). His work centers on food systems and biodiversity with a specific interest in the sustainability transition and the role of farming therein. Examples of previous work include strategic consulting with the Tällberg Foundation, research on urban greening with the Beijer Institute for Ecological Economics or hands on biodiversity work with Bee Urban.
Jeppe Klockareson
Jeppe's experience spans close to 20 years working with sustainable tourism in different positions and organizations in Sweden and internationally. In 2008 he founded Fair Travel and has worked full time with the company since 2010, offering advisory, auditing and coaching within sustainable tourism development. He's the official Nordic Training Partner of the Global Sustainable Tourism Council (GSTC), where he also acted as Country Representative Sweden between 2018-2020. Together with his colleague Dan Jonasson, he's been a driving force in spreading application and awareness of the GSTC criteria in Sweden amongst destinations, individual businesses and educations. In 2022 Fair Travel became an associate to EarthCheck where Jeppe qualified as an auditor during 2023. Jeppe is also a brand ambassador of the Swedish outdoor clothing company Tenson and part of their Community with Purpose program since 2021.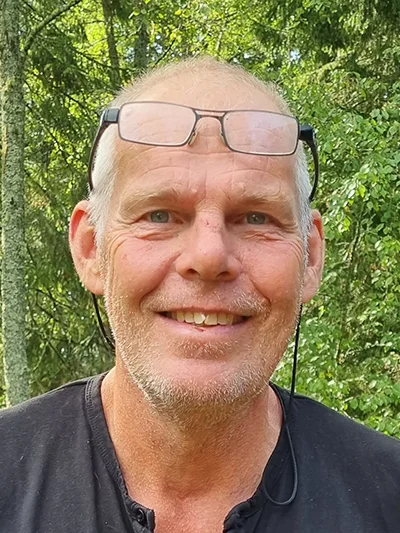 Mats Leivig
Mats Leivig lives outside Söderhamn. He is a member of the board in the organization Hela Sverige ska leva X-ing Gävleborg (Rural Sweden) since 3 years. Coming from working with change management in different roles within several industries, he has focused on local rural development in his spare time for the last 5 years. Hela Sverige ska leva X-ing Gävleborg runs two projects about citizen engagement and local development where Mats is part of the steering committees. In the project (Förädlingsmackapären) he is also active coworker in a village area (Utomskogen). This gives valuable insight in the local rural development both in detail and overall in Gävleborg. The main interest going forward is sustainable development.
Susanna Heldt Cassel

Susanna is a professor in Human Geography at the Centre for Tourism and Leisure Research, Dalarna University, Sweden. Her research interests are within the fields of tourism with focus on the role of culture, identity and gender in processes of rural place development and social sustainability. Susanna is the director of the Centre for Tourism and Leisure Research and is the coordinator of the Nordic Society for Tourism and Hospitality Research (Northors).
Ida Ryentorp
Ida Ryentorp is Business Manager at Almi GävleDala with a background from banking and financial markets. Her work is focused on supporting companies with growth potential. This by complementing the private market with respect to the financing and business development needs of companies. By combining capital with support from experienced advisors as well as putting the spotlight on possibilities, sustainable transformation, and equality. Ida also has a background as an entrepreneur and is set on working for that more women start businesses and takes places in board rooms. As a master of economics within the financial field she works on putting sustainability, circular economy and profit on the agenda for all companies within the SME-field in Dalarna, Gävleborg and Hälsingland.
Patrik Stenvard
Patrik Stenvard is a politician (Moderaterna) and Chairman of the Regional board in Region Gävleborg. He has been involved in politics since his youth when, at the age of 18, he was the youngest ever to be elected to Boxholm's municipal council.After studying engineering, job opportunities took him to Gävle, where he has remained. In 2008, he became a full-time politician. The assignment has contributed to many trips through our beautiful county Gävleborg and a lot of evenings and weekends are spent out in the county. However, Friday evenings are reserved for the family at home in Gävle.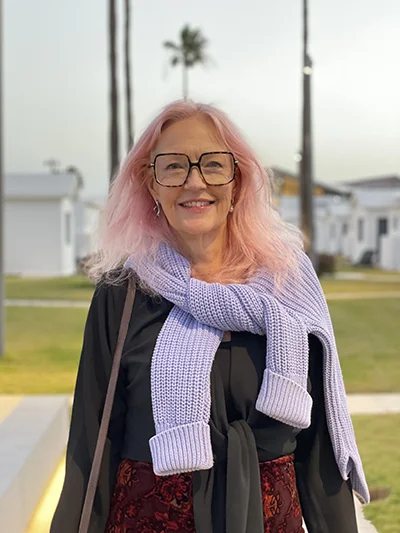 Ing-Mari Sandström
Ing-Mari sometimes works undercover. A secret visit is a component of the method employed by Swedish Welcome to support businesses within the Swedish tourism industry. The overarching goal for Swedish Welcome is that tourism companies enhance their ability to provide superior experiences and to serve as role models in sustainable development.
Ing-Mari has a background in teaching and communication, entrepreneurship and various development projects.
When Sweden began enhancing guest experiences and sustainable development through the Swedish Welcome approach, she was among the first advisors to be trained.
Ing-Mari will describe her work and the underlying principles, along with sharing outcomes from over a decade of experience with Swedish Welcome.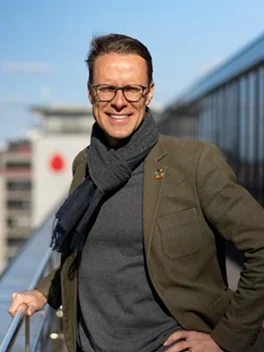 Fredrik Nilzén
Head of Group Sustainability, Swedbank
Mr. Nilzén has fifteen years of experience in sustainable business. He is currently Head of Group Sustainability at Swedbank with the responsibility to support, govern and manage sustainability considerations across the banking business in four home markets. Currently member of the Board of Directors in "Swedish House of Finance" and "Swedbank Hypotek" and "Swedish Green Building Council". Before joining Swedbank, Fredrik had the role of Corporate Citizenship Lead for Accenture Nordics as well as consultant in the field of Sustainability, Digitalization, Partnership Strategy, Information Management and Marketing Operations across Telecommunications, Utilities, INGOs and Financial Services. He has been Global Key Account for an INGO between 2008–2017 and has experience from working in Pakistan with mobile telecommunication development. Fredrik holds a degree within Industrial Engineering & Technology from Linköpings Tekniska Högskola in Sweden and at ENSGI in Grenoble.
Currently Head of Group Sustainability at Swedbank. Experienced Sustainability Director with a demonstrated history of working as consultant across industries, sectors and markets in the intersection between digital, Sustainability and business strategy. Member of the Board of Directors in "Swedish House of Finance" and "Swedbank Hypotek."
Ansvarig för hållbarhetintegrering på Swedbank sedan 2017. Strategi, målsättningar, ramverk och icke-finansiell rapportering. Styrelseledamot Swedish House of Finance. Tidigare 13 år som konsult på Accenture med Nordiskt CSR-ansvar. Civilingenjör Industriell Ekonomi Linköping/Grenoble.